We had a great evening last night at the Noodle House in Soho with a lovely bunch of FinTech folk. The private dining room downstairs was buzzing with talk on the latest FinTech innovations, the new Innovate Finance initiative presented by Head of Memberships Axel Katalan at the start and an insightful talk by the CEO of iwoca, Christoph Rieche, at the end. It was all wrapped up with a lively Q&A over green tea.
We were joined by brilliant people from Satago, Clari Group, MyCheck, Mayfair FX, Ebury, AT&A, Unicredit, Proplend and lots more.
Here are some snippets of conversation about the night: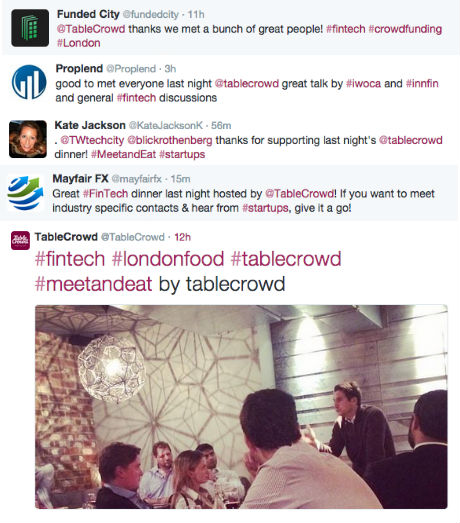 Diners enjoyed the delicious spread of South East Asian food at the Noodle House in the heart of Soho.
See you at another table soon!
Thanks Innovate Finance, Taylor Wessing and Blick Rothenberg for partnering with us: