Last night we had our third dinner of the week at The Green. We teamed up with Leo Wood of Winkley Studios and Richard Brownsdon of Inspiring Adventures and Impact Hub, to arrange the first #MeetandEat for managers and founders of coworking spaces.
Represented at the dinner in addition to Winkley Studios and Impact Hubs, were Level39, East One Studios, Forward Partners, 90 Main Yard, Head Space Group, @Work Hubs, Desk Lodge, Ugli Campus, Rainmaking Loft, TechCityNews, MonkFeet, Propelia and more.
Our after dinner speaker was Adam Price, a former Member of Parliament, now working at Nesta and co-founder of fin-tech startup, Ideoba. He talked about his work on designing spaces for innovation and creativity. The ten commandments, including – colour (green, blue or flashing green), furniture shape (round rather than square), open vs closed plan, break out spaces, lighting (dim!), music you don't like, clothes you feel comfortable in and non rigid work hours can all influence levels of creativity! Some unexpected insights.
Here are some pictures of the night for you to enjoy: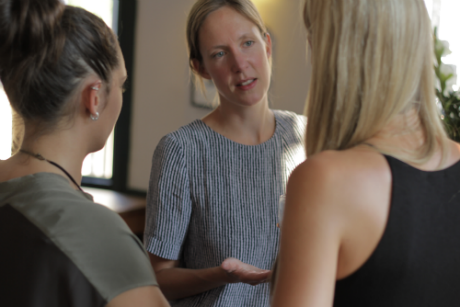 Thanks to our two great hosts, Richard Brownsdon (Inspiring Adventures & Impact Hub) & Leo Wood (Winkley Studios) for bringing the evening together. Many thanks also to our sponsor Rackspace for their ongoing support.