We're so excited to have this fundraising banquet for our members to join. It's for the benefit of Trees for Cities, the charity that turns London's grey parts green.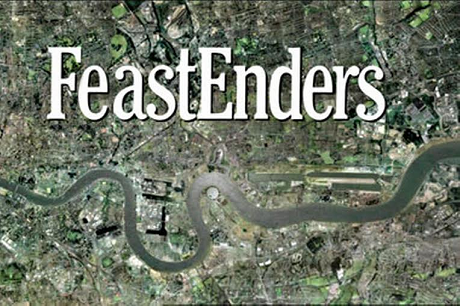 FeastEnders is London's first pop(lar)-up restaurant! It's at the wonderful Victorian vaulted Arch Gallery on Cambridge Heath Road. It really is a spectactular venue.
It's a three-course dinner starting from 6pm and running until midnight. Dinner is served at 7pm. Food is by Sarah Moore at the excellent Mud Pie Kitchens. Sarah will be providing a bespoke meal using sustainable local food sources.
There will be special live visuals projected on to the Arch walls and special after-dinner guests. Details will be realised to diners soon.

All proceeds go to Trees for Cities, a registered charity that plants trees in London, cities across the UK and internationally – especially in the poorest parts. This year the charity celebrates its 20th birthday. And as a bonus, everyone who comes will have their own tree planted.
Eat, drink and be merry whilst doing your bit for charity and having a thoroughly good time! For more information and to book your place, please go here or contact us @tablecrowd or contact the organiser directly @julianblake.